Wednesday, June 16, 2010 at 11:30 AM
Camp Isanogel Field Trip
$14 admission (includes lunch and program)
Reservations are due by Friday, June 11, 2010.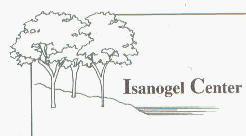 Join us for the June WIBU meeting at Camp Isanogel! Come and reminisce if you went to camp or see what camp is like! You will see the fabulous campers and a variety of activities. Hear Isanogel's  history and find out their ideas for the future. You might even learn a camp song! If you feel like exploring beyond the air conditioned lodge, please wear comfortable shoes and clothes.
Camp Isanogel is easy to find: Take McGalliard to Meijer and turn on Nebo toward Indianapolis. Go approximately 1.3 miles to Isanogel Road and turn right. Go .7 mile and you will see the camp on the left side of the road.